Diagnosis
Specialists of the N.N.Petrov National Medical Research Center of Oncology perform a complete physical examination of patients to identify or exclude cancer pathology.
Clinical and diagnostic units of NMRS of oncology offer their help to examine the patients with diagnosed malignant neoplasms, with precancerous conditions and in case of suspected tumor diseases. The high-tech equipment of the center is one of the best in Russia today and meets international standards.
A doctor is appointed to conduct surveys; this may be an attending medical doctor at the place of residence. However, we always recommend consulting an oncologist of the center; he will tell you what kind of research the patient really needs. In difficult cases, it is possible to convene a consilium of leading experts.
Complete physical examination of patients without oncological diagnosis
Diagnostic capabilities of the N.N.Petrov National Medical Research Center of Oncology allow eliminating any mistakes, inaccurate diagnoses and false positive results.
Reception is conducted by specialists of the center, who have an extensive medical practice, who specialize in treating patients with cancer and non-cancerous tumors, as well as outpatient observation of patients with an unfavorable oncological history.
Examination and diagnosis of patients with tumor diseases
Many studies help clarify oncological diagnosis in cases of doubt. Clarifying diagnostics is often necessary, it helps to resolve serious doubts, and the main question is whether the tumor is malignant.
It is very important to choose the right place of treatment and the qualified doctor. That's why many patients decide to contact the specialists of the N.N.Petrov National Medical Research Center of Oncology to get a so-called "second opinion".
Pre-malignant diseases
Many common diseases are in fact precancerous conditions. They do not always turn into a malignant process, but they require careful observation by an oncologist in order not to miss the moment that determines the formation of a malignant tumor.
Only highly qualified specialists work in consultative diagnostic National Medical Research Centers of Oncology: gynecologists, urologists, dermatologists and others. They all work in contact with oncologists; this makes sure that the cancer will be determined in time.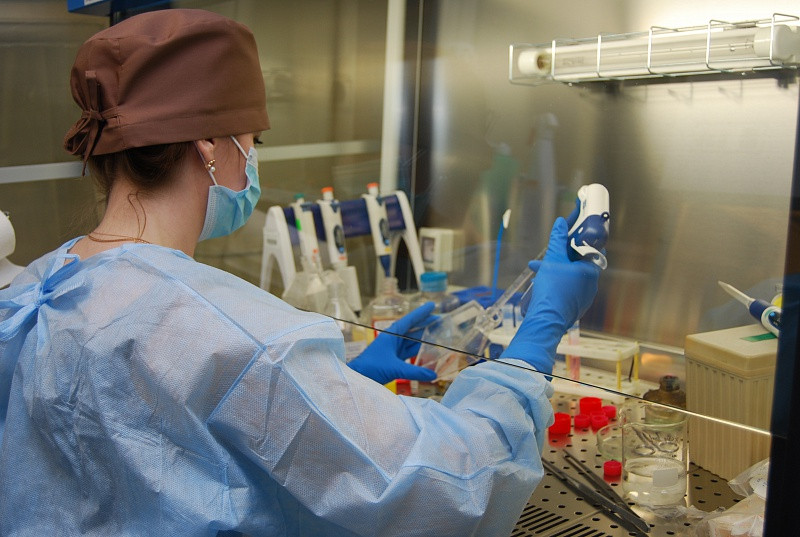 WHOM DO WE RECOMMEND TO TAKE A COMPLEX SURVEY AT THE N.N.Petrov National Medical Research Center of Oncology?
All types of diagnostic researching are available to our patients: X-rays, radioisotope, laboratory, endoscopic, histological, cytological, immunological, ultrasound.
For some types of research, you need to prepare - this will allow for accurate research. Please carefully read the rules for preparation for the researching in the appropriate section.
Diagnostic units of the N.N.Petrov National Medical Research Center of Oncology
Clinical Diagnostic Department
68 Leningradskaya Street , Pesochny settlement
Head of the department:
Kasparov Boris Sergeyevich
Working hours:
8:00-17:00 (Mo-Fr)
Consultative and diagnostic center
10-12 Krasnogo Tekstilshchika Street (city center), Saint Petersburg
Manager:
Kozyavin Nikita Aleksandrovich
Working hours:
9:00-21:00 (Mo-Fr), 10:00-18:00 (Sa-Su)