Individualized cancer immunotherapy
Immuno-oncology is a relatively new and promising concept of cancer treatment. As part of this approach in cancer treatment, the Immuno-oncology Clinic of the Center has been successfully using dendritic cell-based anti-tumor vaccines. For the past fifteen years it has been demonstrating impressive therapeutic results in the treatment of skin melanoma, soft tissue sarcoma, colon cancer and kidney cancer. Since 2018 the specialists of the immuno-oncology research division have performed more than 1,580 treatment cycles for 203 patients with the most impressive results. Thus, the time has come for this approach to find a much broader use to treat a greater number of diseases.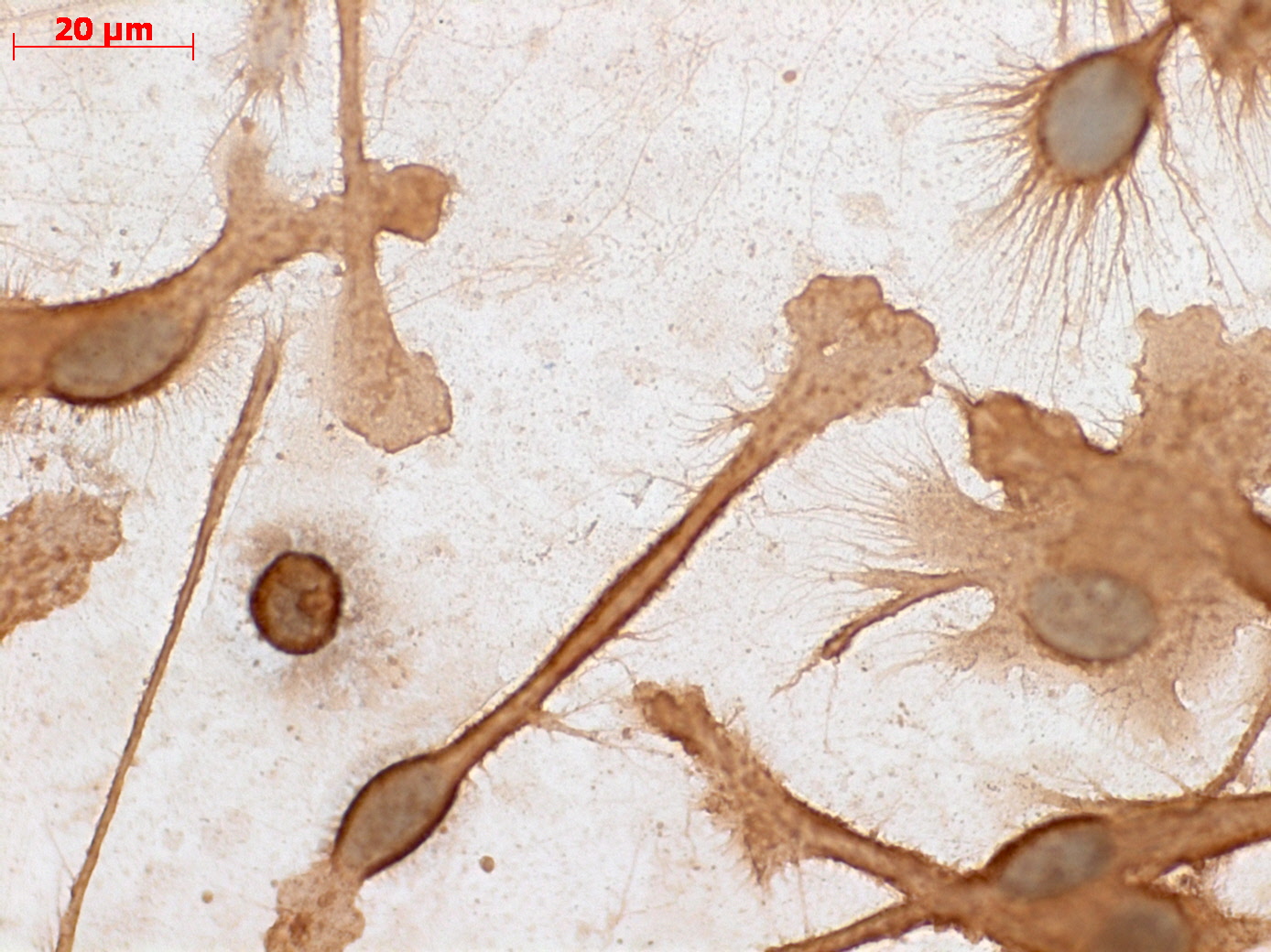 The Center has been working in this direction since 1998.
The first use of immunotherapy as a new approach in cancer treatment in Saint Petersburg goes back to 1998 when the Immuno-oncology Laboratory was established at the Center. The Laboratory attempted to 'teach' the patient's own immune cells to fight cancer.
Immuno-oncology helps to win in the fight with cancer.
Many tumors are difficult to treat, since they are able to hide from immune cells and, sometimes, even deactivate them. That is why, standard cancer therapies used at cancer centers, such as surgical therapy, chemotherapy, radiation therapy and hormone therapy, are left without any boost from the immune system. However, the Laboratory has found a way to 'restart' the patient's immune system, which is trained to target a specific tumor. This approach uses dendritic cells derived from bone marrow – they circulate in blood like white blood cells, lymphocytes and other cells – that are trained to present T-cells, which are the main defense cells of the body, to antigens (molecules associated with a tumor).
How dendritic cell vaccines are made?
A certain amount of prepared blood of a patient is placed in a special vessel together with 'parts' of the tumor that have been extracted from the patient's body, or antigens of a similar tumor type from the Center's tumor bank. Dendritic cells accumulate on the walls of the vessel and start engulfing tumor particles, forming on their surface a specific 'training signal'. After the suspension containing such dendritic cells has been introduced into the body, T-cells are able to 'recognize' the tumor and start attacking it.
Insurance covered treatment for children
In 2003, the Center obtained a patent for an immuno-oncology therapy 'Immunotherapy with bone marrow derived dendritic cells for solid tumors'. In 2008, the Center patented a dendritic cell-based vaccine. In 2010, the Center received an approval from the Ministry of Health of Russian Federation to use this vaccine in clinical practice. Today, treatment with individualized cancer vaccines is covered by insurance to treat children only; adult patients will have to pay for their treatment.
Consultation and treatment selection criteria